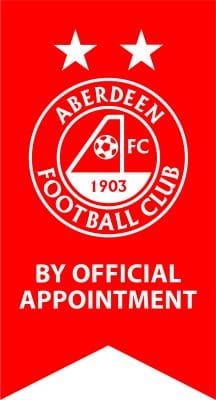 Following the exciting news of Aberdeen Football Club's (AFC) strategic partnership with MLS side Atlanta United last week week, Allan Panthera are proud to announce our own recent partnership with AFC.
The By Official Appointment (BOA) partner programme is an initiative which will allow Allan Panthera to maximise its support to the Club and its fans.
As a multi-disciplinary commercial consultancy, Allan Panthera's Professional Sports division plan to assist AFC with its global commercial growth plans going forward.
Additionally, fans of AFC will receive privileges and exclusive aspects of Allan Panthera's consultancy services which span a range of sectors including oil & gas, renewables, legal, marine, drones, and disruptive technology. Indeed, business owners and staff responsible for the growth and commercial operation of their companies from other sectors, whether a start-up or multinational, can also access the elite commercial expertise which Allan Panthera provides.
Jamie Allan, CEO of Allan Panthera, said, "I have a deep affinity with Aberdeen from my time studying and working in the city, and I'm excited to see AFC's progress with many fantastic initiatives already under way such as the construction of the new stadium facility, as well as other plans on the horizon. It is an honour to support the Club, the fans, and their businesses through BOA as we all embark on an exciting period of growth."
If you would like to discuss how we can support the commercial goals of your organisation, please contact us via the 'Get In Touch' link at the top of the page.