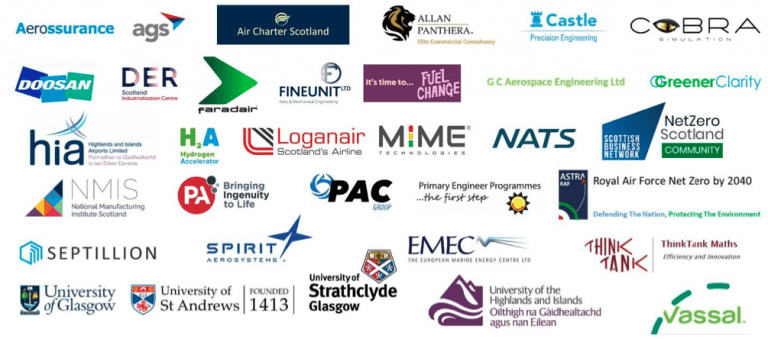 Allan Panthera, a leading multi-disciplinary commercial consultancy, has signed up to the Scottish Net Zero Community and has also joined Team Scotland for Sustainable Aviation in order to fight the pressing issue of climate change.
By pledging to meet the Net Zero Community's goals, and with the United Nations COP 26 due to be held in Glasgow later this year, Allan Panthera is taking a leading stance amongst management consultancies whilst also utilising its expertise in the unmanned aviation and renewables industries to drive sustainable aviation right now and long into the future.
Scotland's world-leading climate change legislation set the target of net-zero emissions of all greenhouse gasses generated by the year of 2045. Areas including energy generation, marine/ shipping, and aviation were all considered due to their current contributions to global emissions. The objective requires a 75% reduction by 2030 and a further 90% by 2040.
Team Scotland for Sustainable Aviation aims to participate in the COP 26 conference in Glasgow, and Allan Panthera joins a prestigious list of team members who all provide key expertise across the sustainable aviation spectrum.
CEO, Jamie Allan says, "We are very keen to support and raise the profile of the journey to Net Zero, and by signing this pledge, as well as being a key Team Scotland for Sustainable Aviation member, we are leading from the front. For example, we build and execute strategy for those transitioning from oil & gas to greener industries; we are working with clients on sustainable aviation; we perform carbon output calculations for businesses; we help companies become more visible to their customers as green and sustainable because more and more choices are made along those lines. Therefore, it is only right that we demonstrate our alignment with the values we recommend to our clients."
For more information on our commitment to sustainability and how we support businesses to do the same, please contact info@allanpanthera.com