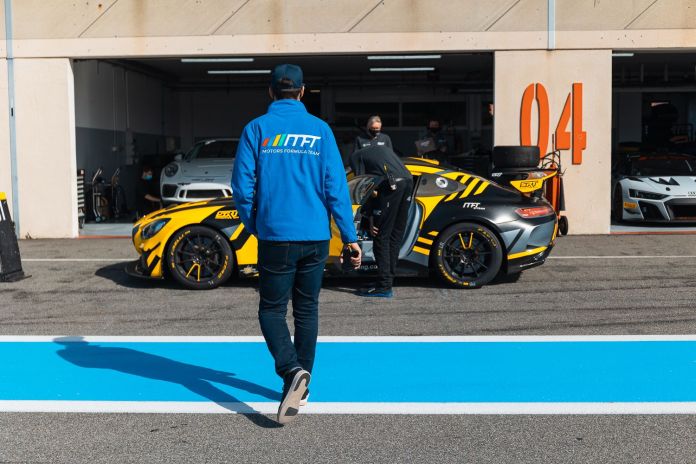 ALLAN PANTHERA AND MFT GLOBAL SOLUTIONS (MFT) ANNOUNCE EXCLUSIVE PARTNERSHIP IN SUPPORT OF MFT'S POSITION AS THE WORLD'S LEADING RACING AND DRIVER MANAGEMENT TEAM FOCUSED ON PROMOTING DIVERSITY IN MOTORSPORT.
Allan Panthera, an international multi-disciplinary commercial consultancy, has become the Official Strategic Partner of MFT, international motorsport agency and racing team, as MFT continues its success in delivering multi-cultural talent across a variety of motorsport series.
MFT will benefit from a range of commercial services and strategic expertise which Allan Panthera has acquired from over a decade of global business success spanning a variety of industries.
The support will cover a variety of MFT's current and future projects, including potential participation in the recently launched E1 Series and expansion of the business into North America and the Middle East, amongst other soon to be announced exciting ventures.
MFT has a roster of exciting drivers and talents under its belt, including collaboration with Formula E driver Pascal Wehrlein and Jahee Campbell-Brennan from Wavey Dynamics. Ludovic Pezé, founder of MFT, managed European Le Mans Series Champion Andrea Pizzitola, Monaco expert Fabrice Pantani, and F4 rising star Noah Andy. Additionally, Pezé has advised South African Volkswagen Motorsport driver Jonathan Mogotsi, who has notched up a pair of wins in the GTC SupaCup, as well as the South African rally driver Ismaeel Davids.
Jamie Allan, CEO, Allan Panthera, said:
"I've known Ludovic for a few years now and have closely followed his progress driving MFT forward. His tireless dedication to finding and promoting talent from those backgrounds which traditionally have minimal opportunity and support in motorsport, including black and female drivers, is a journey I'm proud to support and thrilled to be a part of. Now is the right time to bolster his efforts with our leading range of strategic services: with exciting projects on the horizon, MFT will step up a gear in terms of success and become the by-word for diversity in racing.
Ludovic Pezé, Managing Director, MFT, said:
"As Jamie said we have known each other for some time now. So, it was not complicated to start the conversations to start an agreement. I think MFT is doing the right thing by surrounding itself with the best people possible to secure its future but more importantly to achieve its goals both in terms of business performance and on the track.
There is no success without a good team".
For further information on the story please contact info@allanpanthera.com or call 0131 3584353. Information on where we can support your sports business can be found at https://www.allanpanthera.com/sectors/professional-spor