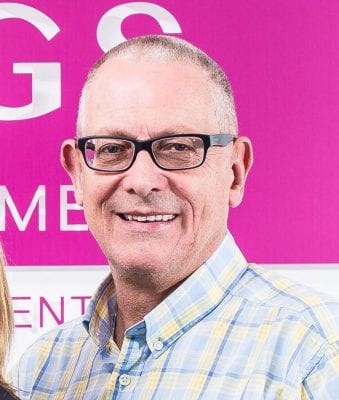 Sandy Penny, with over 30 years industry experience across law and property firms, has become "Legal Principal" consultant.
With a wealth of experience and a broad network across Scotland, Sandy will provide strategic business development as well as carry out a range of consultancy services and projects under Allan Panthera's legal division, which supports law firms with a suite of business growth and organisational services.
Having appeared as a residential property expert on the hit television show 'Phil Spencer: Secret Agent', Sandy also brings legal practice and estate agency business transformation expertise, following the successful guidance of one leading firm through recent periods of economic turmoil.
He has a passion for people management and is known for his calm and encouraging manner, creatively handling and executing complex staff projects as well as delivering a range of personnel training from junior to partner level.
Many law firms today are not keeping up with changes in client expectations from both a customer service perspective, as well as the firm's strategy, messaging, and public and market perception on prominent issues such as diversity and sustainability.
Furthermore, there is a significant and untapped amount of potential business for law firms to secure through the better use and embracing of digital marketing, as well as employing improved sales training, processes and strategy within the organisations themselves.
Commenting on the appointment, Sandy said: "I was very aware of the common ground after the first meeting and I am delighted to be part of a progressive organisation well placed to assess and update where necessary existing firms' development, marketing and training to protect their market share."
Allan Panthera CEO, Jamie Allan, said, "Sandy's appointment will undoubtedly strengthen our capacity and capabilities, bringing with him opportunities for us to increase our reach in the legal sector and deliver an enhanced suite of services. He has kept his finger on the pulse of the industry and the tremendous synergy we have now created together will provide law firms, estate agents, and other professional services firms with industry leading strategic services to transform their business growth potential and ensure their existing clients remain clients for many years to come."
We are highlighting our complimentary sales and marketing health checks to the legal industry during July and August 2021.
For further information on where we can support your legal practice, please contact our BDM John Gallacher on john.gallacher@allanpanthera.com or visit https://www.allanpanthera.com/sectors/legal/