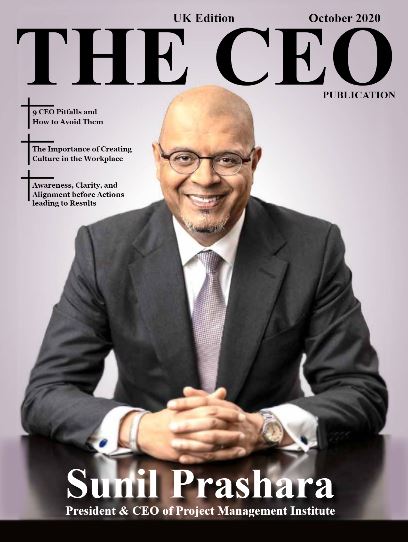 Jamie Allan, Founder and CEO of Allan Panthera, the rising global multi-disciplinary commercial consultancy, has been recognised by The CEO Publication in its 2020 edition of the UK's Top 20 Dynamic CEOs.
With over 100k readers, the CEO Publication desribes itself as "the mouthpiece of key decision makers who want to bring forth their ideas or advise their peers on carefully navigating these complex times. THE CEO Magazine provides a path-breaking and comprehensive state-of-the-art platform that can not only act as the much required guide in the industry but can also culminate into a partner who will be a pioneer in their leadership."
Other notable CEO's come from a mix of established and recognisable businesses such as Jay Wright of Virgin Wines and Lance Patterson of Penhaligon's, whilst up and coming innovative businesses and prestigious enterprises are represented with the likes of Andrew Scott of Orbital Marine Power and Sir George Iacobescu of Canary Wharf Group Plc.
Commenting on the accolade, Jamie said, "It is an honour to be named amongst such great company and is testament to the type of business I'm striving to create as well as the quality of service we always aim to provide. Although not everything we work on can be publicised due to its sensitive nature or the wishes of our clients, 2020 has been our busiest year yet and we look forward to an exciting future across our current sectors as well as several other new ones."
For further information, please contact info@allanpanthera.com